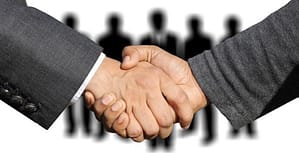 Hey, I'm Joseph! I am an internet marketer who has been marketing online for about 3 years. I have also done affiliate marketing where I find customers for my vendors for a cut in the profit. I have also sold my own products on Amazon and many other places on the internet.
I want you to connect with me so that I can share with you all that I have done in my business. My blog and website contain internet marketing and related digital information and products that I know can help you with your own online business.
I love to market on the internet for the convenience and massive benefits and profit-making that come with it. If that is what you are looking for to make money selling other people's products online, then you have come to the right place.
I will share with you what I know on this site which I know can be helpful to you. I specialize in writing blogs about internet marketing and making money online. Thank you for visiting today.
I hope this site gives you some inspiration and handy tips and guides to help you to go and chase after your own internet marketing and make money in online-related business ventures.
Connect with me