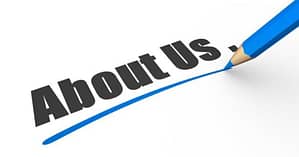 I am Joseph of Internet Marketers Vision. Our main aim for this website is to share Internet and online marketing content to help our visitors to find their way around the mass internet territory.
Working on the internet has brought great transformation to my life and I believe it can do the same for you if you follow a successful plan of your choosing.
Many people came to the internet to change their lives; many succeeded and many others failed. Personally, working on the internet was not easy for me at first, as I listened to the so-called gurus and jumped from one shiny object to the other.
I'm sure you can relate to this if you have been trying to make it online. Working on the internet can be very challenging if you do not get the right study materials and the right mentor to help you out.
Personally, it was not easy when I started but determination and the will to learn and to act on what I learned helped me to progress day by day and bit by bit until I started seeing results.
I am a very outgoing person, kind and open-minded to new ideas about life, business, and how to live well. I am easily approachable because of the friendly aura that surrounds me.
I love to learn different things to help me to continue being sharp mentally and physically. To me, lifelong learning is a must because it helps me to keep on being useful with the information, I have consumed so that I may impact that same knowledge on others through my blog.
What I will leave with you here is that if you are interested in doing internet marketing to help you quit your job or to make money to take care of the bills, then you must learn the awesome and easy internet marketing strategies to make that happen.
You must learn anything you need to learn this way when you decide to grow your online presence, it will not become overwhelming but fun, easy, and profitable for you.