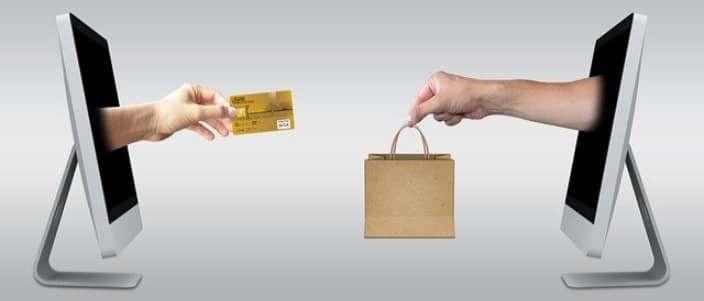 Introduction:
If you want to create an ecommerce website, like everything in life you'll need to follow some established process which are listed below.
-You need to find a hosting company.
The most user-friendly is WP Engine because it stores your files on the cloud, and you won't get any viruses for years when using this type of service.
-The next step is to choose a domain name.
This can be done very easily with GoDaddy at www.godaddy.com
-Select a theme:
Selecting a theme will either be easy or hard depending on how much experience you have coding in html and php. If you've never done it before, you might need the help of a website developer to create your site completely for you. In some cases, it's really hard to customize a theme if you don't have coding skills.
-Your store need a shopping cart:
Add the products into your shopping cart and watch how easy it is to do! A good theme will provide separate tabs or sections for all your products. It's very important that the theme allows merchants to add and remove categories from the store and add products with ease.
-Make your store mobile responsive:
A well-designed theme has a responsive design that adapts to the size of the screen of the device used. For example, mobile users can buy your products via their smartphones or tablets.
-Provide helpful content on your store:
Add your blog to your store and start promoting your products with content such as tips and tricks.
Payment gateway:
-Before you start selling, you will need to find a good payment gateway so that customers can pay using their credit/debit cards or PayPal funds.
-Use paypal as a payment gate ware:
PayPal is an easy and fast payment gateway. I recommend you try it first if you're new to the world of ecommerce. After all, it's your money, right?
-Create a bank account for your ecommerce business:
You will need to establish a bank account with the payment gateway provider. This process can also be done online with the help of a third party provider such as along with the information provided by the gateway site.
-Create an account for each customer:
After setting up your business, you will need to create an account with each of your customers. You can do this by emailing them or by calling them.
-Get customers:
Send customers to your site from your blog, search engines, and social media sites. You will also need to create promos for new customers in order to encourage them to come back often and even purchase a product.
Social media is one of the most important ways of finding potential customers online today. You can find influencers in your niche who will promote you on their blogs and social media sites. And it's more effective to send them an email to ask them to promote your site as well.
-Have a video on your site:
Include a video on your site when you can. You can use Google Analytics to find out how many people visited your site and what kind of website design they prefer.
-Use Google adwords to promote your site:
You can also pay for Adwords to promote your site. It really doesn't matter if you are new or not. Promoting your website and getting good results is all about finding the right keywords related to your business.
-Build great relations with customers and visitors:
To get more customers to buy products from your store, you need to build good relationships with them. You can do this by sending them discounts from time to time such as special coupons via email or on social media.
Shipping options
-You need to decide if you will ship the order to your customer or not:
Most online sellers today use the USPS postal service or UPS depending on where they live.
-You must know who is going to ship your stores products:
You will have to set up an account with each of these companies and pay them a fee for shipping services. You can also build these costs into your prices and handled them as part of your business expenses.
-Use UPS as your shipping company:
You can also use USPS or UPS parcel services which is an easy and fast solution to ship your packages to your customers. This service is more expensive than the postal service but it's a good alternative if you need fast delivery at an affordable price.
-Put tracking on your site:
You will need a tracking number for each shipment of your order. You can ask for this information directly from the shipping companies when you register with them in advance of ordering products.
-Monitor you site with Google Analytics:
Set up Google Analytics to monitor how many people use your site and where they went after visiting your store.
-Do guest blogging to get traffic:
Guest blogging is a great way to increase the traffic on your site. You will need to write guest posts for other websites in your niche with relevant content related to your business.
-Drive traffic to your store from anywhere possible and ethical:
With traffic, you can get more customers and that will ensure higher sales.
Customer service:
-You need to build a customer service team if you want to continue growing. This team can comprise of family members or employees that you pay for their services.
Use a professional email address for customer service:
-A customer service team will need a professional email address that is linked to your domain name and not a free one such as gmail or Yahoo.
-Get a chat software to speak for you when not around to do so:
You should also invest in a good CRM tool software and a live chat software like Intercom.
-Know how to solve customer problems:
Finally, you will need to have a good knowledge of business psychology so that you can easily figure out how to solve customer problems with your products.
Conclusion:
Your store will never be perfect, but there are ways to improve it. And the best way is to keep an eye on your analytics and see how customers react to each feature of your site.
A good store theme should have a responsive design that adapts to the size of the screen of the device used and not just be designed for desktops or laptops. You want your site to look good no matter what kind of device the customer uses.
Your online store needs a good domain name that sounds well. It's like the name of your brand and will be something that customers will remember easily. Your website will be harder to find if your domain name is not unique or easy to remember.
You need a good website design if you want more customers to visit your site and buy your products. You can invest in some design features such as page load speed optimization for easier navigation and see more traffic on your site.
You should know how to use a good photo editing software such as Adobe Photoshop or Gimp. You don't need to have professional skills, but you need to know how to edit photos in order to change the color and enhance photos before using them for your products.
Your online store needs a good hosting if you want it to be accessible all the time, especially during important holidays like Black Friday and Christmas. The internet is full of reviews from customers who were not able to access their websites during these days because of server overload. A good hosting should provide high availability and a healthy backup system.
If you haven't heard about Amazon Marketplace, you're missing a great opportunity to grow your business. The best thing about it is that it's easy to set up. Just go to amazon.com and sign up for an account. Then, click on start selling on amazon and complete the seller application process.