How to create a course that your customers really like
There is a global shift in online learning because of the pandemic and many people who have knowledge about a particular subject are making lots of money creating courses online to fill the needs of the eLearning trend.
And you know what, you are the one who is going to fill that need for people in the world who need such a service. Granted there are many such platforms everywhere on the internet, it goes without saying that in all great things, more is always better and it is good for the customer in the long run. Now, whether you're talking about a text-based course or a video course, customers tend to love these types of products. And you'll love selling these types of products to them, since the e-courses have a high perceived value.
With that said, it is important to know that high perceived value means you'll be able to charge more for a course versus other info product formats (such as eBooks. When the internet started, eBook was like the thing to go to and many people created eBooks and sold them for money and people today still sell eBooks to make lots of money. Then call themselves information marketers or simply info marketers. The thing that is different now is that the perceived value of eBooks have gone down considerably. Because of this drop in perceived value, many people are being attracted to to the learning space to not only to
make money
but to also to share knowledge with others. So, keeping that in mind, we want you to look at these three steps for creating courses your customers will love…
Step 1: Do Your Market Research
The first thing you would like to do is find out what your audience wants. A good thing you can do is to determine through research what your audience are already buying. Now, when I say your audience, I am not talking about your customers. You audience are not your customers but those whom you think would be interested in what you have to sell.
You can start out by checking:
* Udemy.com to see what sort of video courses their customers are buying. This should be an eye opener to you. * You must check Marketplaces like Amazon and Click Bank to ascertain what kinds of info products they're buying in your niche. * You must visit websites in your niche to ascertain what they're selling to their customers and visitors. * You must also look at paid advertisements (such as sponsored ads) to ascertain what they're promoting. * You must look for bestsellers and multiple vendors selling similar topics on their websites. This will definitely become a sign that a specific topic been sold rapidly is "hot" in your niche which you can consider including in your eLearning projects. * You must select a subject that appears like people would be interested and love to buy and your course when finished will sell well.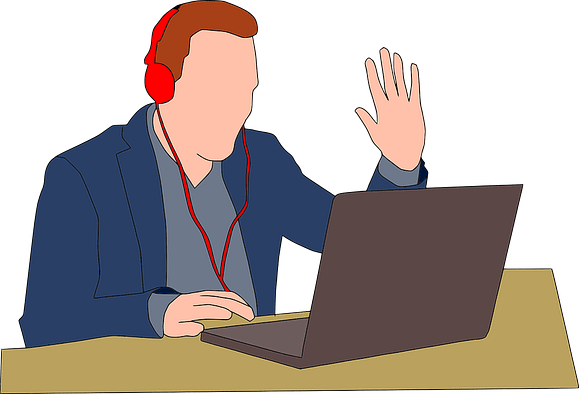 Step 2: Decide What to Include
Next, you would like to make a decision what to incorporate in your course and begin creating your outline.
To do this, takes two steps:
To Brainstorm, you must think of all the sub-topics, steps, tips, examples, etc. that you'd like to include in your course.
To Research what your want your course to teach
: Find out information that people have put out there in infographic format. Write down the information on it but do not use the raw information in writing your course. Only use the information you get from other people's infographics inspiration only – don't copy.
NOTE
: Even though, you are getting information from other people's work, remember that your goal is to turn them into something new and unique.
Sharing novel tips
Sharing unique information like case studies, personal stories and private examples is very great and powerful. I know that people love stories, case studies, pictures and personal examples. These types of information sells and it has the power to pique interest in whatever you are doing. In
marketing
of any kind, if we cannot attract people's attention to what we are selling, then there is no
marketing
. The goal of
marketing
since stories like like pictures always rekindle people's interest and get people attracted to the .
Sharing information through new way:
Like turning a step-by-step formula into an acronym or formula. For example, when I was in college, we learned about the
marketing
mix which is the following. Price, Product, Promotion and Place. To demonstrate the example I am sharing here with you, we simply used the 4Ps as our acronym. Another example of an acronym is "AIDA" which means, attention, interest, desire, action. This acronym describes a
copywriting
formula which is the steps you must use to write your sales letters and other written documents for
marketing
and other purposes. As you create your courses, you must remember to use acronyms so that you will not waste a lot of space repeatedly using the long version of any descriptive content. You will create your acronym based formula around a step by step process.
Step 3: Develop Your Course
Once you recognize what all information you would like to incorporate into your course creation process, the next thing to do is to organize it into a step-by-step format.
If you're delivering the course in parts, then create equal-sized modules.
 For example, you would possibly create a 12-module course and deliver one lesson or module per week for 3 months.
Keep these tips in mind:
Use a light, conversational tone when writing these lessons. You can look at the writing style of this articles as an example to help you to heed the advice to use a light conversational tone. Add relevant stories to keep people engaged. For example, what problems did you possess once you first started with this niche topics? What mistakes did you make? Add value to your course. Offer worksheets, checklists, templates, swipes, planners and cheat sheets to assist people to take action on what they've learned.
Proof and polish
If you've got errors in your course, people will judge the information or knowledge you have provided to them to date to be low-quality. If needed, hire someone to proof and fact-check your course.
Insert backend offers.
Promote related products and services in the back end inside your course. As always, you'll outsource this complete task to a contract
writer
or video editor to provide revised results that your course buyers would love.
Conclusion
You can easily turn a course into a premium offer or maybe a residual
income
offer, which is why you'll want to start out creating your own courses!