How to Start a Blog That Makes Money
It's never too late to start your own blog. Even if you have no idea what you are doing, anyone can do it! If you want to make money with your blog, there are a few things that might help. This guide will show you how to start a blog and make money with blogging on the internet. Have you ever thought of quitting your job to work full-time blogging? If you are interested in earning some bucks as a blogger, this guide will help you make money from home the right way.
Here are just a few things that I have learned about the "art" of making money with a blog:
– What it takes to be successful in your first few months of blogging.
– How to stay motivated and continue blogging when it doesn't seem like anyone is reading what I am writing.
– How to choose a topic for your blog and make money by blogging about something you love.
– Where to go to get started and the best places to learn more about how to make money with a blog.
– How to be successful in today's internet marketing world. Learn the right way from people who have been earning money online for years!  
How Do You Start a Blog That Makes Money?  
First of all, the most important thing that you need is an idea for your blog. If you want to start a blog that makes money, you need to first find a topic that will interest enough people to visit your blog consistently. Don't focus on how much money you are making, just focus on creating a blog about something that you love and then find ways to make money with it later.
What Makes Blogging So Popular?
While people have been using the internet for years now, it wasn't until around the year 2005 that blogging became popular online. The number of user-created blogs began increasing rapidly. What is it about blogging that has made it so popular online? The answer lies in the ability of people to create their own personal "magazines". Anyone can publish their own blog on the internet and share it with others. It doesn't matter if they are a professional writer or not. Once you have your blog started, you can write about whatever you want. What are good topics for blogs?
Your topic can be anything you choose! You can start a blog about any topic you choose. There are millions of blogs about everything under the sun. Just pick something that you love to do and write about it.
How Can You Make Money With a Blog?
There are a few ways that you can use your blog to start earning money online. I will show you ways to make money from blogging that works for beginners. If you are new to making money with your blog, here is how you can get started:
1. Start by listing your blog on Google. Just select the list of blogs you want to appear on the internet and then start your blog.  You can send an RSS feed to your visitors so they get updated when you make new posts so that they don't need to check back daily. 
2. Put up a "COPY" button on every post that allows people to copy and paste it into their email or other websites. This will allow your visitors to share your content with others without you having to worry about it.
3. Create your own social media buttons and place them on your blog. You can join social media sites like Facebook, Twitter, Linked In, Pinterest, and many more. When people click on any of these buttons, they are sharing your blog post with their friends and followers.  This is a great way to grow your blog readership.
4. Make money with affiliate programs. You can create a blog post that promotes affiliate products and then links to them. If you make any sales, you get paid a commission for it. You can also buy affiliate products yourself as a first step toward starting to make money with your blog.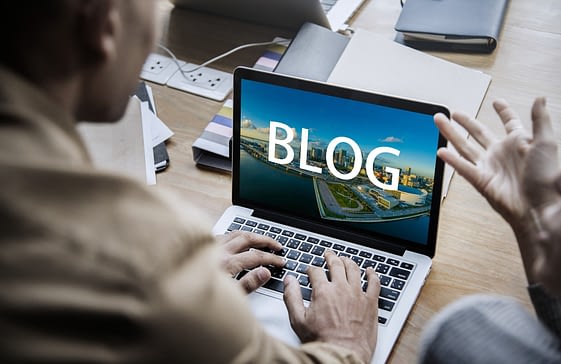 5. One of the best ways to start making money with blogging is to sell something on your blog or use it to advertise something that you are selling. There are lots of products that you can promote online. There are affiliate programs that allow you to promote products and get a commission for each sale made. You can also use your blog as a place to sell things personally instead of promoting them online. This is a great way to start making money while you are learning how to start blogging because it is very easy and low-cost to get started with this type of income source.
6. Upload yourself as your avatar on all social media sites like Facebook, Twitter, MySpace, and many more. You can also post pictures of yourself on your blog. This will allow people to view you as a person and they will see your personality.
The Importance of Being Social
In order for you to be successful with blogging, you need to have a social media presence.
If you blog regularly, then it is a good idea to join social media sites like Facebook and LinkedIn on accident. People who are connected to social media like this are more likely to connect with you as well. You want to interact with people online and get to know them on a personal level.
Writing a Blog Post  There are many ways that you can create content for your blog. If you have an idea for a particular post, then just write it down. If you don't have any ideas for the post, there is an easy way to start writing articles about anything!
1. Create your own web page. There are many free blogging platforms out there that you can use to start your own online magazine. You can use Blogger, WordPress, Tumblr, and many more. Most of these platforms are free. If you want to create a site that is less than 10 pages long, then Blogger is the best choice for starting a blog because it is the freest of all of them.
2. Start by creating a profile page. You can do this easily and quickly so that you can start making money with your blog. Start by describing yourself and putting up a picture of yourself as the avatar for your website.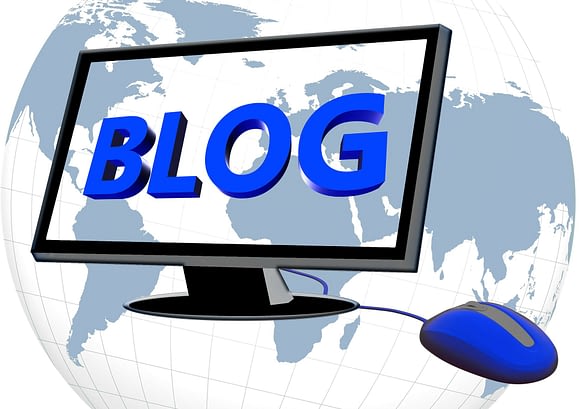 3. Now create at least five more pages on your website:  About Me, Contact Me, Most Popular Posts, My Services/Products, and Links to Related Websites. It is not a good idea for you to have too many pages on your site or it can look messy and hard to follow.
4. Now you need to start filling up your website with quality content. Start by adding short paragraphs about yourself, your services, and then add a page of links that are related to topics that you discuss in your articles.
5. Make sure that every article on your site is search engine optimized. This means that people will be able to find it when they search for keywords relating to the topic. This will help you gain more traffic and make you more money with blogging.
6. Start posting some articles on your blog. Make sure that you create content that people will be interested in reading. Try and write a few paragraphs about your personal experiences and process for things.
7. Start making money with blogging. This is the best thing about blogging because of how easy it is to start making money from the very beginning. You can make money with ebooks, membership sites, and even webinars!
8. Keep on writing new articles and keep on getting traffic to your site. The more traffic you get, the more money that you will be able to make from blogging in no time at all. If it all sounds too good to be true, then consider checking out this video about how I got over 20,000 visitors in 30 days:
If you want to quit your day job and start making money blogging then start blogging today. Nothing is blocking you from achieving your dreams.
If you enter your name and email address, you can get the post you are reading emailed to you in a pdf format.
Enter your Name
Enter your Email Address