Introduction.
Online course membership sites are booming on the internet especially during the time of the pandemic because many people were at home either out of work or simply working from home on their computers. Internet marketing of any kind is not easy because there are so many moving parts and strategies that the internet marketer must know. This requires you to have the right knowledge, tools, and skills if it is to work at all for you.
If you have an interest, passion, or knowledge in a specific niche, you can turn that into an online course so that people who are interested in joining may join and learn what you have to offer. It sounds easy but you still need the education and skills necessary to get you started. Online membership sites can truly make you a lot of money if you know what you are doing and put in the time to get it done.
If you have an interest in starting an online membership course then you must know what you are doing or simply outsource the whole membership site to done by an expert for you.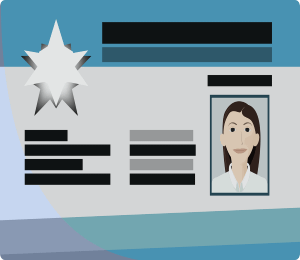 The process of getting started.
The first thing you need to do is to choose the first topic because the topic is the foundation of the membership course website you build. Without a topic, you don't know what to write about and if you don't know what to write about then you failed before you even started.
On our website located at the membership market club, we teach you all that you need to know to get your membership site going. We show you how to find the right topics and the right keywords and even share with you some great tools and resources that can help you to get started with your online business the right way.
Choose the right topics for your membership site.
There isn't any shortage of topics you can use to build your membership sites. If you want people to come and visit your website and join or patronize it in any positive way then your membership site should contain resources and information that people are interested in and are willing to pay for it if not immediately, with time.
On our website for the course, we offer the silver and gold membership levels. The silver level of membership is the free started version where you get access to some of the videos to test and see if you are interested before you upgrade to the gold level which gives you access to the whole paid version.
You can outsource the whole work if you want to.
You can go to the done-for-you version if you want to pay somebody to do it for you to save you time and stress but the topic must be something that you have passion about. After finding your niche and topic, the next thing to do is to build a website around the topic and fill your site with videos, and text content about the topic you have chosen to write about.
Using a video introduction to the course helps.
It is important to make your site interesting, perhaps starting the site with a video talking about what the site is about and what the prospect is expected to learn in the course. Our membership market club is such a video membership site filled with a ton of video information about how to build and maintain the site.
The site that we are trying to drive traffic to follows the same pattern of starting with a video talking about the different kinds of videos that are available on the course. There is no doubt in my mind that selling a video content membership course will interest many people because there is no doubt in my mind that videos can pique the correct interest to get people to jump on the bandwagon to join the course.
Make your site interactive.
It is very important that you make your membership site interactive so that members can communicate with the site owners whenever a question needs to be asked. When it comes to membership sites, the price point is very important so you must visit similar sites and find out the kinds of prices others are paying and charge them something similar to what others are paying for a similar course.
Make sure that your price is not too expensive or not too cheap. People associate a higher price with value and a cheap price with low quality. People will not buy your course and become a member if your prices are too high for them than they can afford, or because the price is too cheap, which suggests that the product is inferior quality.
So, what will you learn on the membership site?
The membership market club explains to you why membership sites are such a good idea. Membership Sites are great because most of them are either free or recurring income and pay you month after month after month with a good income for you.
Collecting leads with membership sites.
Why do we say that the membership market club website is good when you give them away? If you want to use your website to collect leads, you can give your membership site away for free, this way you can build your list and sell it to them later.
Both strategies are great for the owner of the website. If you have built a list of thousands, you are in a great position to make money either immediately when people buy your course or when you sell to them later.
There are so many ways to make money online and our website located HERE contains great information to help you to get started properly in internet marketing for you month after month.
Conclusion.
Membership sites are a great way to make money online. They are very profitable and they are a great way to create a profitable lead generation to market later. If you are a savvy marketer, then my advice to you is to create a membership club marketing site to help you to win the internet game effortlessly.
Related Video