The ten benefits of email marketing
Email marketing will help you to segment your customers into different categories that are associated with their personal preferences to help them send emails that tries to answer their specific questions or provide specific information that those on that specific email list may need. Email gives you the benefit of creating the perfect subject line to images that pique the interest of your customers and drive massive engagement and sales for your business. 
Here are the ten benefits of email marketing:
1. Email can help your business grow if it is connected with different channels on the Internet:
When you mail through your website, it can be helpful in increasing conversions when the visitor is still on your website and is less helpful if they have left. In fact, 80% of all ecommerce orders placed online originate from emails. Email allows you to connect with your customers throughout their lifecycle across channels. It is a very powerful channel when integrated correctly across all marketing campaigns.
2. Email can give you appropriate data to analyze your business progress:
Email is an incredibly valuable tool when used correctly. You can collect data to support your decision-making process and have an insight into your audience's needs, concerns, and preferred content types. Email is an effective way to provide value to the customer which increases their trust of you and your brand as they build a relationship with you.
3. Email can help you to grow your audience:
Email marketing is available virtually instantly which makes it a great tool for building an audience that you can cross-promote or engage at a later date. For example, those customers who opt for an email survey can be added to your mailing list for future campaigns or be added to a group where they can learn more about your brand.
4. Email gives you the power to monitor how your email campaigns are faring:
All email marketing platforms allow you to monitor your campaign performance in real-time. You will be able to see which links are generating the most clicks, who opened your email, who clicked on your links, and how many sales your campaign generated. If a certain link is not generating traffic that is helpful for you or if a certain image is not resonating with your customers, you can make changes that can help you achieve better results.
5. Email gives you an excellent way to customize:
Email marketing allows you to segment your customers into different lists based on their preferences to send highly personalized content. This can be done either through a sign-up form or survey. For example, adding the name of the reader in the email would make a customer feel like they are receiving an email that is especially created for them.
Email marketing is a very powerful channel when used correctly. It can help you build your brand and better engage with your customers. With the right email marketing strategy, you will be able to better connect with your audience and increase growth.
6. Email creates credibility for your company:
One of the largest obstacles that small company has to overcome is the construction of credibility. Why would anyone give you their business when your name is not so recognizable as the Big Box storage on the way? The reason that people trust big names, usually is associated with marketing. They know these names, so they let these markings give more confidence. With the help of e-mail marketing you can strengthen credibility in contact with your customers and stay informed of your company.
The more they learn about your company, and the more they hear about your company, the more they will trust your business.
7.  Email marketing provide efficiency with your time and budgets:
Within a small company there are limitations of time and budget, and in most cases there is simply no way to prevent this. While buying an advertisement to play during the Super Bowl, it would be nice, it is not an option for most marketing budgets of small businesses.
Even targeted direct mail campaigns that deliver brochures to people's mailboxes in the neighborhood, can be expensive. You can spend different dollars between the design, printing and shipping costs by the delivery of brochures. Send brochures to a thousand people and suddenly have a very expensive campaign in their hands, without a promise of results.
The time that is at the shooting TV ads or recording radio ads can also eat on your bottom line. Any time that does not concentrate on your company, the income is lost or at least a lost chance to connect to people at a personal level. One of the biggest benefits of e-mail marketing for small businesses is the efficient use of time and budget.
The design of a professional marketing campaign by e-mail is not complicated or that it takes a lot of time. Sending e-mails to a large number of subscribers is also very profitable. Get direct access to the e-mails of potential customers, without having to pay the costs of direct mail. Dollar per dollar, e-mail marketing is one of the most profitable marketing forms that are available to your company.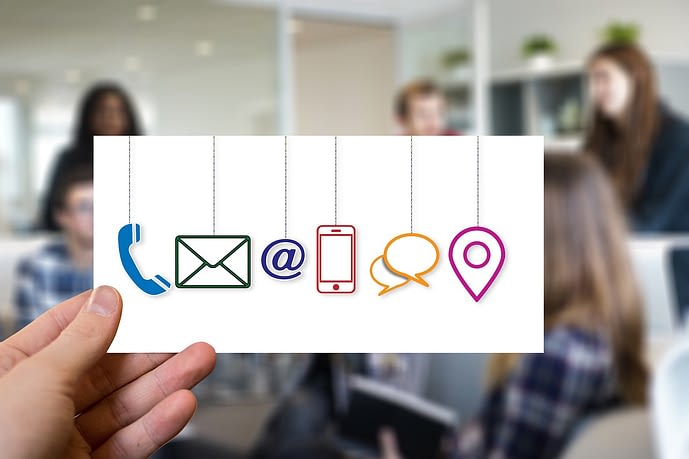 8. Email can help you to become an expert content marketer:
As a small business owner, you are probably considered a local or regional expert in your area of expertise. One way to further strengthen this identity in your customer's mind continue to position yourself as an expert by using the content.
Email marketing should not only deliver discount coupons and sales information. In addition to emails designed to generate your business relief, you can use e-mail marketing to offer unique content that your subscribers read or look. Videos are a great way to establish your brand as a leader in the thinking of the industry. Just look at our example below:
When you use blogs or videos in your e-mail campaign, you add value to any e-mail that you send.
This not only builds the reputation of you as an expert, but also builds the reputation of your business communication as a viable one. People will be enthusiastic to receive e-mails from you because they know that you regularly provide quality content.
If you already offer expert content via a blog or a YouTube channel, you may want to consider only exclusive content via e-mail to convince people to subscribe to your e-mail list.
Your content is one of your most valuable marketing tools and you can use it to build other parts of your marketing strategy. If people like you do, they will register to see more content. The best of all, this content is delivered directly to them.
9. Email can assist you into developing your unique brand:
Think of some of the most recognizable brands in the world. Some brands have become so familiar that they are synonymous of the industry in which they work.
Kleenex is a good example of this. What happens if your small company can clearly identify a brand in such a clear manner?
Email Marketing is an excellent way to develop your brand because it gives you a direct line to your customers' email entry bases or potential customers. Periodic updates give you a good opportunity to create a voice, unique style and image for your subscribers.
What do you want your brand to be? Create a brand guide and continue with every email you send. Every email is not just an opportunity to contact their subscribers, but it is also an opportunity to further their unique brand identity in their minds.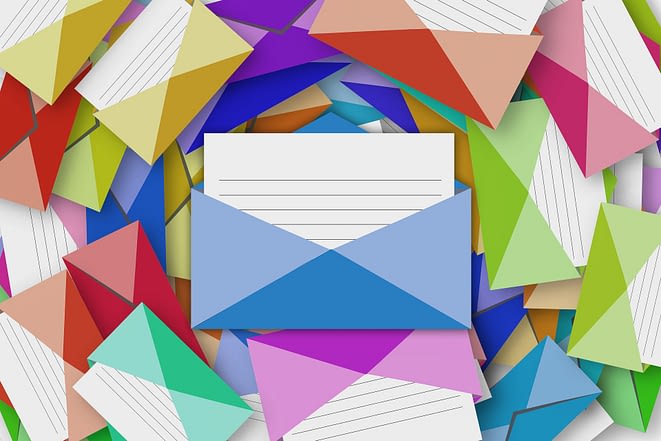 10. Email will give you access to building a better customer relationships.
Your customers like to know that you're thinking about them. They want to be made aware of the latest that's happening in your business. Why wouldn't you keep them up to date, if that's what they want?
Obviously, it's nearly impossible to reach out to all of your customers by phone. Not to mention that would be a very time-consuming task. Sending mailouts is costly and wasteful.
Email is the best way to reach out with an update for your customers quickly.
The latest product launch, your next big event, and any news about your business are all great topics for regular newsletters. If a customer has opted in to receive emails from you, then you shouldn't be shy about actually sending out emails and making contact with them.
Still not convinced email marketing is one of the best ways to reach your customers?
Consider that most people check their phone to see their email updates before they even get out of bed. What if your business could be one of the first things someone thinks about tomorrow before they've rolled out of bed? Email marketing can deliver that.
If you enter your name and email address, you can get the post you are reading emailed to you in a pdf format.
Enter your Name
Enter your Email Address