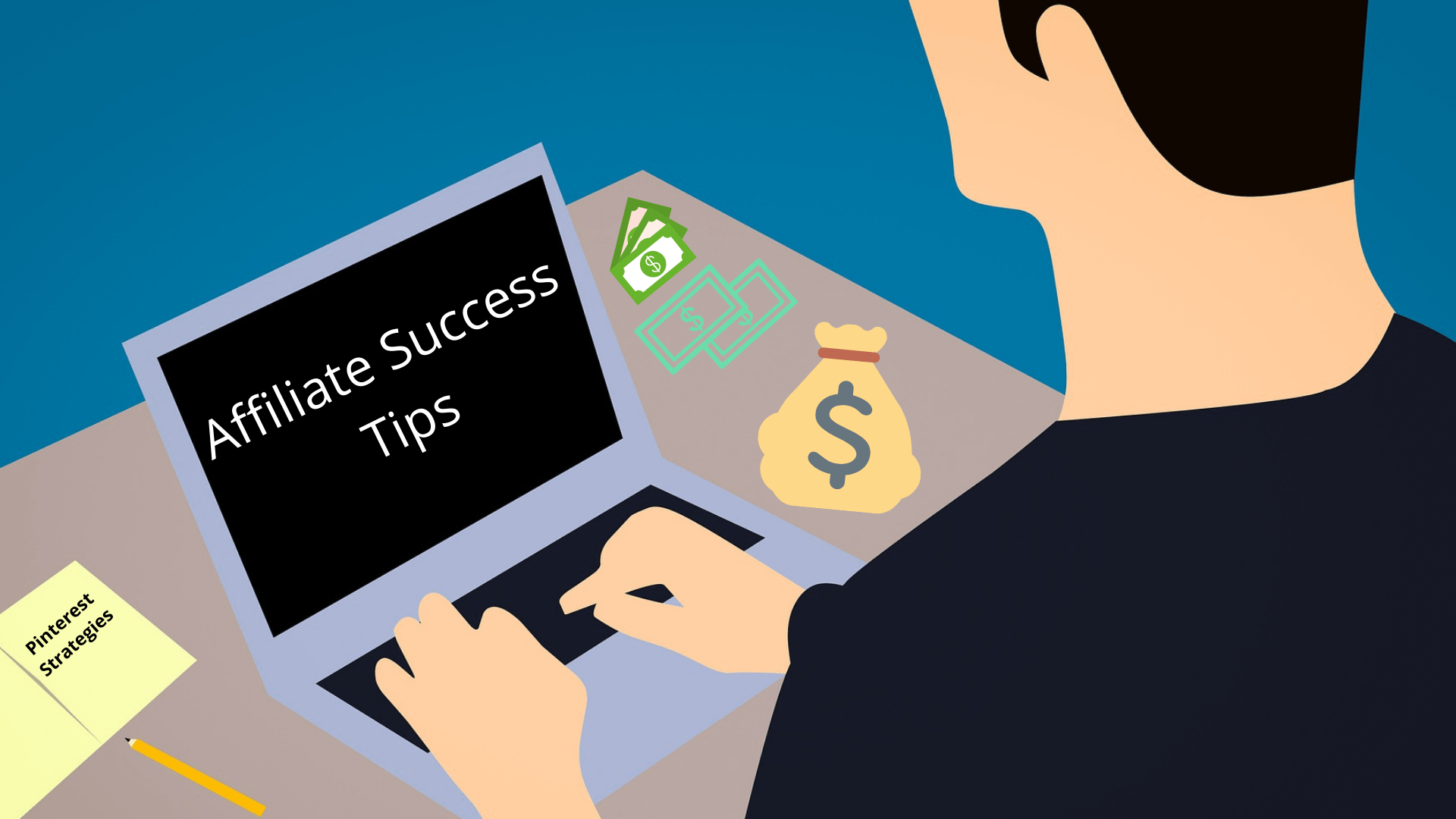 Introduction:
The Internet has opened up a whole new world for people who want to make money online. However, with so many opportunities available, it can be hard to know where to start. This post will help you understand what affiliate marketing is and how you can make money from it.
What is affiliate marketing?
In a nutshell, affiliate marketing is a way for companies to market their own products for free. They give you a link to their product and you earn a commission whenever someone buys the product through your link. The more sales you make, the more money you make!
Why would companies do this?
Companies have been doing this for years, but in the last few years, they have started to realize that it is one of the best ways to market their products. For one thing, they don't have to pay for advertising space or pay to send out email messages. Instead, they simply send their links to potential customers and let them decide if they want to buy the product. If they do, they get to keep the product and you get a commission for bringing them business.
Kinds of Affiliate marketing
Affiliate marketing strategies are divided into three types, which are:
Unattached affiliate marketing
Related affiliate marketing, AND,
Involved affiliate marketing.
Unattached Affiliate Marketing.
Affiliate marketing involves promoting products and services that the affiliate does not affiliate with. It is an advertising model in which the affiliate has no relationship with the product or service being promoted. They do not have any relevant experience or knowledge of the product or service that they are promoting. They do not act as an authority or make claims about its use.
In this type of affiliate marketing, the affiliates are not attached to the product. For the most part, they either know very little or nothing at all. Affiliates who are unattached to customers or products may not be able to provide any advice to them.
Related Affiliate marketing.
Affiliates who are associated with an offer usually promote products or services that they know about. Related affiliate marketers have a relationship with the product and have immense knowledge about the product to share with others.
Affiliate marketing involves making connections between affiliates and the products and services that they promote. Affiliates can influence and generate traffic by displaying their knowledge and doing things that are considered very influential or that are regarded highly, and their position as an authority makes them a respected source. Affiliates usually do not make any claims about the actual use of a given product or service.
Involved affiliate marketing
Involved affiliate marketing is based on having a deeper relationship with the products or services that the affiliate promotes. Affiliates who have used or currently use the product are comfortable sharing the benefits of using it with others. They know others will also enjoy using it. What they say represents an advertisement, and what they say represents a trustworthy source of information.
When affiliates provide recommendations, they may lose their reputation when complaints regarding the offering of a product or service arise. That is why being an involved affiliate marketer is very important.
How does affiliate marketing work?
If you sign up as an affiliate for a company, they will give you a unique code to put on your website. You get a commission when someone clicks on your link and buys something through your site. You don't have to spend any time promoting your site. All you have to do is direct traffic to the site and wait for the sale to happen.
Who can become an affiliate?
Anyone can become an affiliate. It doesn't matter if you have never had a sale before. All you have to do to start is find a product that you think would sell well and then sign up to become an affiliate.
How do I get paid?
Most affiliate programs will pay you a percentage of the price of the item sold. Some programs will also pay you a flat fee for each sale you make.
Is affiliate marketing right for me?
Affiliate marketing is a great way to start making money online. You can start out small and build your business slowly until you have enough money to quit your job and work full-time online.
How To Make Money with Affiliate Marketing
There are many different ways that you can make money from home and one of the most popular ways is through affiliate marketing. This is a very easy way for people to start making money from home as it is free to get involved in, however, it does take some time and effort to become successful. If you have an internet connection and a computer you can make money with affiliate marketing, you just need to know what to do and how to do it.
There are many different methods that you can use to make money from the home using this method and these include selling your own products or promoting other people's products. You will find that there are many different types of products to sell on the internet and this is because there are so many different niches. If you can find a niche market that is currently not being serviced, you can be assured that you will make money.
To start earning money with affiliate marketing you first need to decide what type of product you want to sell. You can choose to sell your own products such as eBooks, information products, digital downloads, or physical products. The more time and effort you put into choosing a good product the more money you will make. If you choose to sell someone else's product you will need to check the terms and conditions of the product before deciding whether to sell it or not.
This is important because if you choose to sell a product that is not legitimate then you could face legal problems. Once you have decided on the type of product you want to promote you need to find out where you can promote it. This is where you will need to spend some time doing research. You should search around for websites that are related to the product that you are looking to promote and see which ones have the best sales.
This is important because if the website is not selling anything then there is no point in promoting it. You also need to check the payment terms and conditions for the product. If you do not agree with the terms and conditions then you should look elsewhere. Once you have found a few websites that are related to the type of product you want then you need to start promoting them.
You should make sure that you only promote those websites that are relevant to your niche. If you promote irrelevant websites then you will lose credibility and you may even get banned from some sites. It is also important that you write quality articles about the product that you are promoting. This will help to increase your traffic to your website and also give you a chance to make a list of customers who will buy your product.
Conclusion.
Affiliate marketing consists of three different types of marketing, which are described in detail below: Affiliate marketing is the most common type of marketing. Affiliate marketing is a method by which a company pays partners based on the sales that they create from their marketing efforts. Affiliate marketing is a big industry in many industries.
Digital marketing, analytics, and cookies have made it possible for affiliates to earn billions of dollars in this way. Affiliates are paid for every sale that is made, and less often by each customer who clicks or views a link. Affiliate marketing can be classified into three broad categories: affiliate marketing that is unattached, affiliate marketing that is linked to the offering, and affiliate marketing that is related to the offer.