Ways to get traffic and promote your blog
Ways to get traffic and promote your blog
It is every business person's dream to get lots of people to come to their websites and blogs to read their content and patronize their business. But it takes work to make that happen for your business. The only advice at this time to you is not to be frustrated and quit but to calm down and then keep on blogging or doing whatever you are doing in your business to make money for yourself and your family. I will share with you twenty ways that we know can help you to increase your website's readership and increase traffic to your blog.
1. You write more content for your blog.
If you want to get more traffic from Google, then you must write good content very often. The reason I am saying this to you is that Google loves fresh content. If you give Google fresh content on a regular basis, Google will love your website or blog and siphoned a horde of traffic to your site, and help you to succeed in making money from your blog on a daily basis.  
2. You must promote your business on social media.
If you want the exposure you deserve with your website then you must increase it by sharing your blog posts on social media such as Facebook, Twitter, Instagram, and others. These social media sites drive lots of traffic and if you know how to share interesting information to social media platforms, they will reward your blog with lots of traffic to help grow your business in no time at all.
3. You must write great titles to catch attention to your content:
It is a great pain to spend time writing great content and nobody is reading it. The fact is that many people ignore the fact that headlines or titles are the most important part of your blog content. If your blog title cannot explain to a new reader in an instant, then you must try and revise your headlines or titles to tell your customer in an instant what they are about. If you do not want to write great articles that no one is reading, then you owe it to yourself to revise the title. What I am saying to you here is that believe it or not the content of your headline or title is more valuable than the article itself. When you read article titles in magazines you'll see that those titles are written to attract more readership. When you write a great title, you too can attract lots of readers to your blog.
4. Why you must know the niche of your business.
Not knowing the niche of your business and conveying it clearly to your customers can confuse them. If you are in weight loss, let it be clear to your website's team that you are in the weight loss niche. If you are in the business, niche, the same, let your audience know so that they may not be confused about anything.
5. You want to make your content visual by including photos.
It has been said among many internet marketers that making your content visual works better than all text content. You want to go to Pixabay or any other photo places like clickart.com and then get beautiful photos you can share with others. One other thing you must not forget is that you must include keywords inside the Alt image to help people to understand the keyword that the photos are using to help the visually impaired visitors to make sense of what your website is about.
6. You must include keywords in your content.
If you want to achieve SEO rating or ranking, you must make sure that you include keywords such as long keyword tail in your content. You must incorporate some kind of keyword strategies in your website to ensure that your site is ranked Search Engines help you to siphon and buy from you based on the keyword of the patron's choosing.
7. You must have a network of links on your website or blog.
Linking is a miraculous way to connect one website to the other or from one product to another person's website or blog. Affiliate marketers use linking strategies all the time. But if you are selling anything on your websites then you must initiate some linking strategies. Linking on your site will help you to communicate some ideas to other sites and receive reciprocal links back to your site to initiate good Google juice back to your site for SEO purposes and enhancements.
8. You must add social sharing buttons on your website to initiate sharing by others. 
A lot of webmasters and owners have gotten into the habit of placing social sharing buttons at the upper section of their pages and posts within their websites to encourage social sharing. We want the information on our websites such as our pages and posts to reach as many people as possible that is why we use this sharing strategy to make that possible from our blogs and websites. These social buttons include Twitter, Facebook, Linked In, and other social media networks. These sharing buttons make it possible for visitors to your websites to share your content with others.
9. You must retweet past content.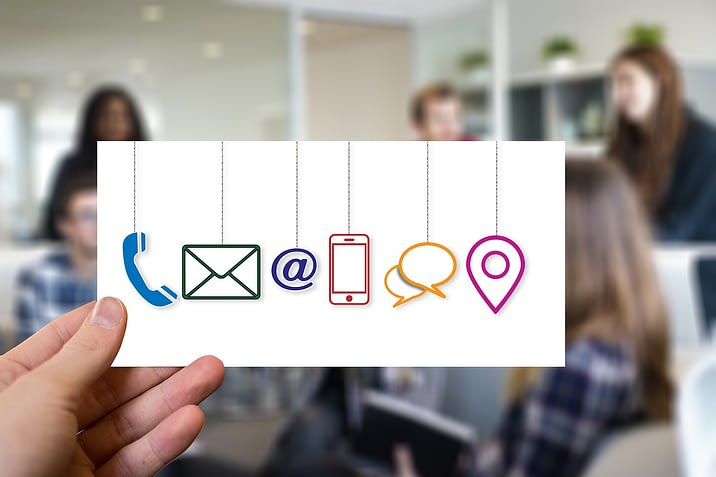 Since content production on your website is an ongoing effort, it is a good idea to occasionally retweet your old content to Twitter. You may think that retweeting old content is not a good idea. I want you to know that tweeting your old content is a good strategy and will not cost you anything. If you think readers may reject your old content, know that it is not true. People will still read your content if they see value in it and they do not care about how long the content was written or posted on Twitter. .
10. You must Invite guest contributors to contribute content for you.
It is a great idea for you to invite guest writers to write content for your blog. No matter how good you are at writing content for your blogs, it takes an army of writers to fill your blog with content. The more guest writers write great content for you the more your site becomes filled with content. Those content writers will share your content with their networks. This mutual relationship may open up a new relationship with other content writers and bloggers to help your content and readership to grow, a win-win situation for all. 
11. You must ad video to your content.
I have always said that a website or blog that contains very little or no video is at a disadvantage. Since Google is the owner of YouTube they tend to reward the webmasters or bloggers who use YouTube with lots of traffic. As a content provider on the internet, make sure to include short videos that contain great and interesting videos to your content strategies to help you go drive lots of traffic to your website. 
12. You must boost your content on Facebook to increase the readership of your content.
Boosting your content on Facebook is a great idea if you believe that people who love your content are on Facebook. If that is the case then you can spend an occasional $10 to make Facebook send you the right kinds of readers to your Facebook page to patronize the readership of your page on Facebook and links that point to your websites or blogs. This is a great way to initiate the traffic training that you need to drive traffic to your websites.
13. You must do give-away events on your Websites. 
Free giveaways on certain chosen days can help increase traffic to your sites. You choose a day such as a Friday and then and give your readers the chance to win prizes for tasks that you tell them to do such as sharing a link through social media or telling your contest participants for sharing a comment through any social media of your choice. Make those fun days entertaining and interesting and let it pique the interest of people who visit your websites on those fun days. 
14.You must write guest posts yourself for others. 
Yes, it is good for others to write guest posts for you but it is also okay and beneficial for you to write guest posts for others which then becomes a win-win situation for all. You must find other bloggers who write about the content that your readership offers that interests your readers and tell them to allow you to contribute blog posts to them. If it so happens that the content they have on their sites is congruent or related to yours, their readers would also want to read your blog posts and get access to some of the traffic on their website. Their readers may be happy and interested in reading your content too. Your traffic training must include how to guest post yourself to other websites.
15. You must make sure that you cross-promote to your mailing list:
Content writing is hard work and so I think that it is a good idea to send put links into your email newsletters about your niche and then share the content of your blog with your newsletter so that you don't have to write content every day to your email newsletter subscribers. Simply, write a little introduction about the content on your blog and then put a link inside the email to get your subscribers to read your blogs through your emails. 
16. You must make sure that your content is not hard to read but easy and enjoyable.                                                                                                                              You must use lots of subheadings, bullet points, and numbered lists. 
17. You must promote your blog inside your email signature,                                                                                                                                                                             And your bio inside your online profiles to drive lots of traffic that way to your websites and blogs.
18. You must create RSS feeds to allow visitors to have access to the content of your blog.                                                                                                                              Make sure that your RSS feeds are easy enough for your visitors to subscribe to them. 
19. You must interact with your readers by inviting them to leave comments on your blogs.                                                                                                                               Make sure that when readers leave a comment on your blog you respond to their comments so that you will make them know that you are engaged. 
20. One of the ways to start increasing traffic to your website is to involve yourself in traffic training. When it comes to traffic training, you educate yourself on how to obtain free and paid traffic from various sources. This is invaluable knowledge that every website creator must know and implement on a daily basis.
If you enter your name and email address, you can get the post you are reading emailed to you in a pdf format.
Enter your Name
Enter your Email Address
About Author
viviennebpcs