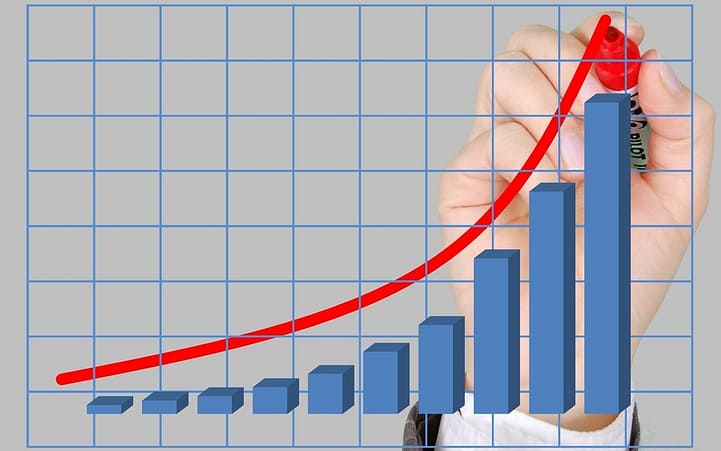 Introduction.
This course is called "Affiliate market club." This is a club that teaches affiliate marketing the right way to people who want to know how the big boys and girls do affiliate marketing and make so much money doing it.
I have enumerated below here a few things that this course will be able to help you to achieve as an affiliate marketer. We will share with you what this site is about and what you will learn when you sign up and join.
As you watch these videos that we have carefully tailored for you, you will be opened to what affiliate marketing is and how the affiliate marketing model can help take your business to a lofty level of success.
Video 1: Roles of affiliate marketers.
Will reveal to you great secrets about the roles affiliate marketers play in their day-to-day marketing strategies…Video 1 will show you how to locate the right kind of niche for you to target in your affiliate marketing business.
The reason why this is important is that if you get into affiliate marketing or any kind of marketing and you do not know what to promote, I can safely say that you'll be in trouble with getting your business started from the wrong angle.
You need to know the right niches to get into so that you'll feel successful and become successful with your affiliate marketing business model. That is why you need to get access to the free "Affiliate market club." membership site.
Video 2: How to select your niche.
This Will help you to know how to determine and select the right markets to get into in your affiliate marketing program.
Since no one would want to set up a business in the desert where there is nobody to sell to, so even on the Internet it is important to know where to set up your business where people may be interested in the very niche you are involved in with.
It is not good to set up your business on the wrong side of the internet where nobody is interested in your products or services. That is why the right keywords or niche keywords are very important in helping to start on the right footing.
I am happy for you because of what you are about to get your hands on. Video 2 in our course will help you to find niches you did not have the slightest clue about their existence.
Video 3: Find hidden affiliate programs to join.
One thing that I am happy about for you is that video 3 will help you to find rare affiliate programs hidden in places on the internet. Visit the "Affiliate market club" membership site for more information about how to become a legendary affiliate right now.
One of the difficult things that new affiliates face when they start is that they are bombarded with all kinds of niches and products. It becomes very difficult for them to find the right niche to promote. I call this "product overload."
This one problem scares a lot of new affiliates and in the middle of the confusion, they simply quit looking for that one golden nugget of an affiliate product they need to get started with their own affiliate marketing business.
As an affiliate business person, you must not settle for any business that comes through the pipe. The course in video 3 will help you select the right products to make you lots of money.
Video 4: How to use lead magnets.
This Will help you to use the right bait to catch the right customers to come and patronize your business.
The thing is that there is lots of competition on the internet right now.
Everybody wants a part of the internet profits. The person who wins with this business model is those who have educated themselves with the right kinds of baiting strategies to help them to find more customers for their business.
The right kind of bait you'll need is the ability to use a great and valuable free gift that your prospects would not be able to resist. This is what you'll learn from video 4 in the course.
Everybody loves free gifts and I am sure that when you give valuable and irresistible gifts to your prospects, they will bite the bait and sign to be inside your mailing list as your customer.
Don't ignore this part of the business model because it is very important and that is one of the strategies affiliate marketers use to get into the game successfully.
Video 5: How to set up your lead magnet
I Will show you the ways and means of how to put your lead magnet page together to help you succeed in getting the needed email address for your affiliate marketing business.
In this video 5, you will find out the easiest way to quickly put a great and powerful professional-looking page together fast to your own amazement. People who visit your website will think that you hired a super designer to design and put together your page for you.
Video 6: Secrets of super affiliates.
I Will reveal to you all the secrets of high-level affiliates and what they use their blogs to make money. There are certain strategies they use and we'll show you all so that you too will start showing success like somebody who has been in affiliate marketing for a long while like the gurus. Isn't this exciting? I know this is exciting for you as it is exciting for me to share it with you.
Many people who get into affiliate marketing lack the simple knowledge that will help them to start making lots of money with their affiliate blogs.
We will show you the easy ways that these top affiliates use to make their blogs super profitable. This is very great information that can help you to start building your affiliate blogs the right way and to start profiting with them.
Video 7: How to learn from the super affiliates.
This Will help you to make more sales than your competitors. The super affiliates make affiliate marketing very easy. They do it so easily that they make you think that they use some sort of magical trick to make all that money in a little while.
Go to JVZOO or Warrior plus and see how easily they win all kinds of contests and leaderboards. They know what they are doing, if not they may not make those kinds of monies they are making simply from their blogs. They manage the best list and they print money on demand without any stress. Because of their success, they are living their dream life now.
They have lots of time on their hands and they spend quality time with their wife, husbands, and kids. They take a vacation anytime they want and they can work in their hotel rooms even when they are on vacation and the only tool, they need is the internet and a computer.
This is the kind of life I know you want to live and you have not been able to do that because you don't know how to get started. After finishing this exciting course, you will be able to succeed as a super affiliate too if you implement what we show you in the course.
Video 8: How to let your customers love you.
Will show you how to get into the heads of your prospects and then get them to love you and the products you are promoting on the internet through your blogs or any other platform. You'll learn the right words to use to help you to reach into the heads of your prospects who will be willing to buy from you only because you were able to present yourself very well to them.
Video 9: Force your vendor to send traffic.
I Will show you how to get sellers to send you traffic to your sales page or blog. You see, many vendors or sellers have a mail form on their sales page or blog and they collect emails from right under you. This is not fair as you the affiliate are the one who sent traffic to their web or sales page. We will show you how to turn this in your favor as you literarily force the vendors to send traffic to your website.
Video 10: How to get traffic to your site.
I Will show you how many ways that you can use to get the right kind of traffic to buy products from your sales page or blogs. We'll show you three of the best and easy ways to find people who are interested in buying from you.
We did not even crack a quarter of what you'll get in this course. This means that you'll get more money-making information for the success of your online affiliate business.
I do not want you to underestimate this affiliate course because it was created by two great affiliate marketing teachers with many years of combined experience in the affiliate marketing space. I want you to be happy about this course that you are about to take. It will help you to succeed if you do what we teach you inside the course.
These two affiliate teachers use the same strategies to pull in six-figure income each year. If these strategies work for them, they will work for you as well. The reason why these strategies work is that it has been brought down to a definite science which is replicable for all who follow the steps and logic presented in this online affiliate course.
I am certain that you'll be happy to use the tools presented in the course as they make it super easy to follow and thrive in your affiliate business with it. This course is special because of the two affiliate teachers who teach it. I am aware that many affiliate courses do exist on the internet but do not let the simplicity of this course make you entertain doubts about it. Simply sign up for free and see what you can get from this course.
It is as simple as it gets. We want you to taste this affiliate business model for yourself so if you join now, we will give you free access to this site to avail yourself of all the benefits we have talked about so far.
Related Video